ANNOUNCMENT: April 08, 2020 | 9:00am PST
This program will resume operations for inviduals from April 9th - April 30th. This will be in addition to the support we provide for care homes, transition homes and frontline health workers.

In partnership with local restaurants around BC, we're proud to announce our food delivery initiative for vulnerable people within the community. This service is
completely free
to those that are eligible. As a result, we rely heavily on the generosity of our partners and on your donations.
All donations go towards helping all those in need across
Surrey, Delta, Ladner, Langley, New Westminster, and Tsawwassen.
If you can volunteer your time or contribute in any way, please email lee.crawford@safinternational.org or call us on 604-572-5577 (9am -2pm PST).
Please Note: Donation receipts will be sent out in the summer.
---
- Single mothers with young families
- Domestic abuse victims
- Elderly individuals over the age of 60 and living alone
- International students with no access to food
- Those left without work due to COVID-19
We are a Sikh based charity, but we serve all those in need regardless of race or religion. If you fall into one of the catagories mentioned above, please do get in touch.
So far we have served over 400 individuals and many of them were children under the age of 12. All Food is delivered by a SAF Volunteer and we operate a contactless delivery system for the protection of all involved.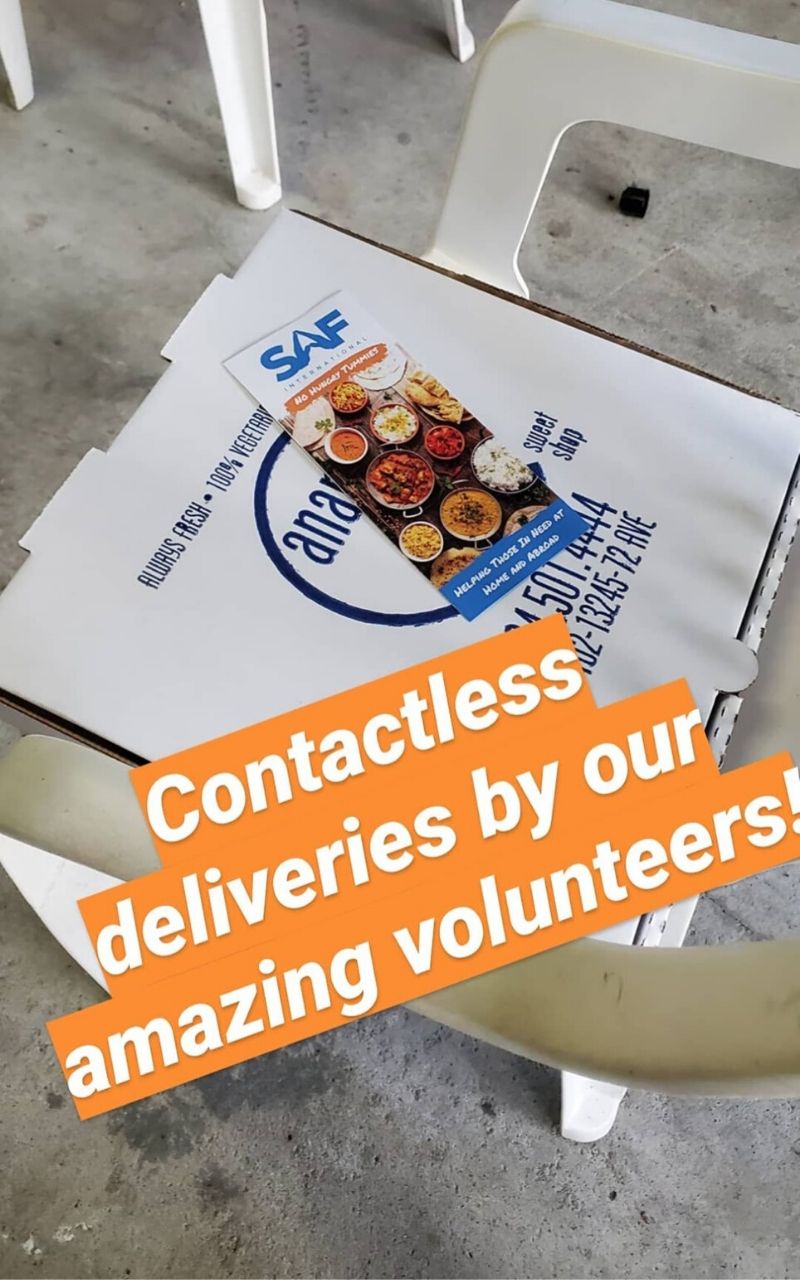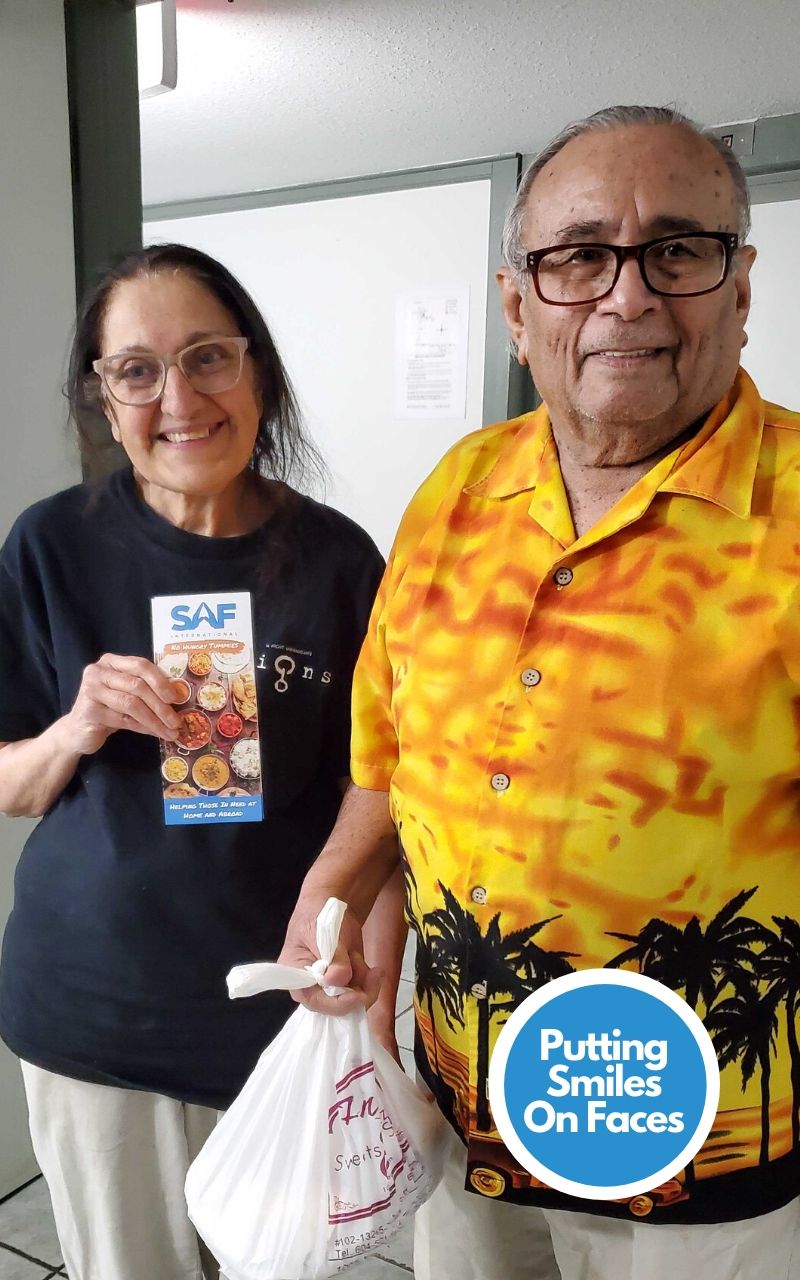 Helping the Forgotten Sikhs Across India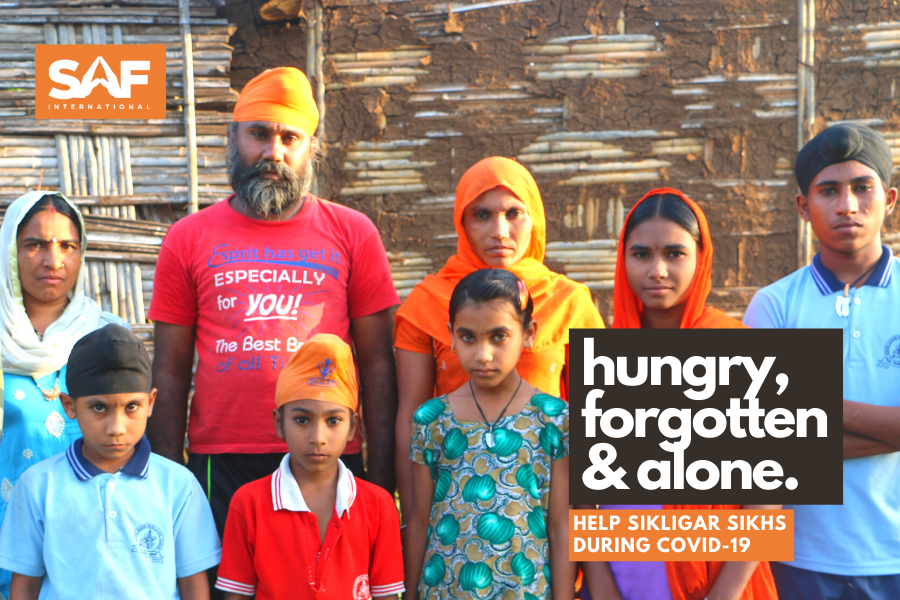 On March 24th, 2020 the Indian government announced a nationwide lockdown to help contain the spread of the novel coronavirus.

This lockdown, while well intended has made it almost impossible for individuals within impoverished communities to maintain a living or to feed their families. Specifically, Sikligar Sikhs, an often forgotten community of people living across India are at great risk of going weeks if not months without sufficient support.
Currently we are doing our best to offer support to over 200 families living in Madhya Pradesh, Gujarat, and Hyderabad. All together, we will be delivering 12 tonnes of food at a cost of $10,000 throughout the next week. Your donations will go directly towards supporting this effort, and helping us prepare for phase two.
To support our effots in India, please visit out gofundme page.