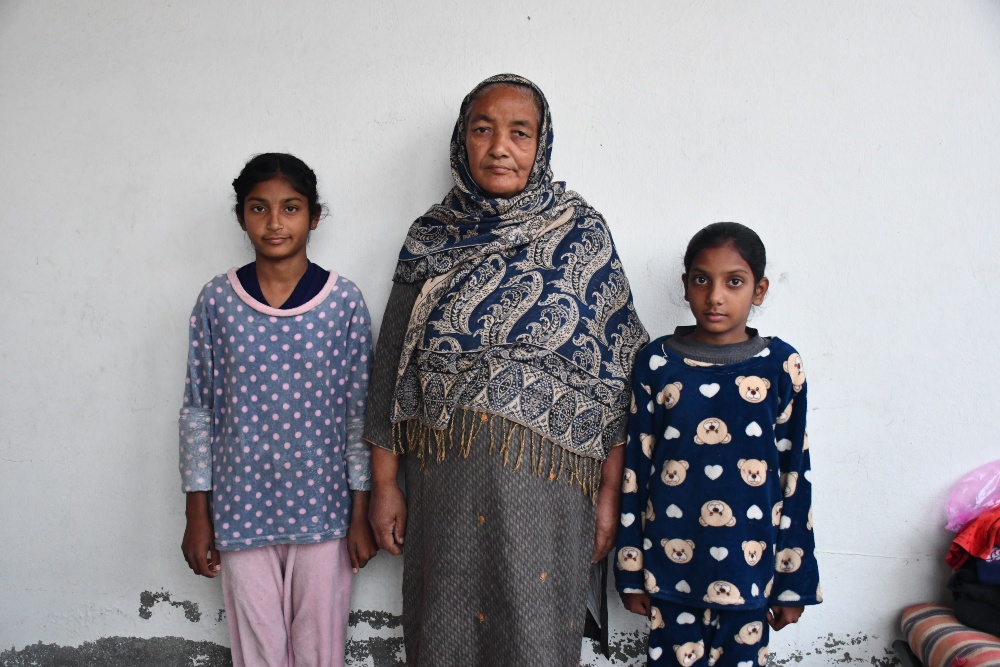 Dec 29, 2022
Stories of Jammu & Kashmir: Granny works to feed her granddaughters.
Aleena & Goshika live in Jammu - a conflict state near the Pakistan border in India. Both of the girls love their daadi maa(Grandmother). Unfortunately, when Aleena was born, her mother died moments after. Her father did not want another girl child and left home for good - he hasn't returned.

Aleena, Goshika and Grandmother live in a small room at the mercy of a local who does not charge rent.
To put food on the table & feed her granddaughters, the old granny has taken a job as a laborer. The family was astonished when the school broke the news about SAF's coverage for the granddaughters.

We are the beacon of hope for thousands of families across India